Learn How To Take Your Project From the Studio To Radio:
Official Music Bible offers radio airplay to independent artist on FM (BDS & Mediabase Monitored), Sirius Satellite, College, Yahoo, MTV, Music Choice, VH1, Canada stations we work with a network that works with Program Directors, Station Managers, & radio affiliates to obtain radio airplay.
Your radio campaign will include a weekly airplay reports, station links (hear your music played live), airplay date's, time's, location and spin counts. Stations are monitored, pay royalties and contribute to all major CHARTS including commercial and non-commercial radio.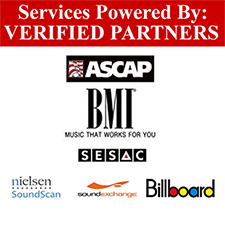 Interested? What are you waiting for!
Join Today - Get Started Today - Be Seen Get Heard.




In Radio broadcasting, a spin is a single play of a song. Light rotation is typically aired 5–15 times per week, while medium rotation is aired 10-25 times per week and heavy rotation aired at 25 or more spins each week.

Learn How To Maximize Nielsen SoundScan information system that tracks sales of music and music video products throughout the United States and Canada. Sales data is collected weekly from over 14,000 retail, mass merchant and non-traditional (on-line stores, venues, etc.) outlets.

Learn the best ways to market and promote your music to the masses! TV ads starting at $8 dollars Radio ads starting at $20 and how to drive traffic back to your own website!