FOR DISCOUNT MEMBERSHIP
ENTER PROMO CODE OF REFERRAL BELOW:
From Artist, News Paper, Printed Marketing Material,
Flyers, Radio or TV Ads.
Membership with Promo code $10.00 Enter Code Below

What is the value of your Music Career?
In the every changing world of the Music Industry Information is King with all the hiring,firing,mergers and buyouts taking place daily as a up and coming or established artist this site and the information in it is invaluable resource to your level of success in the MUSIC BUSINESS.
1. Baking the perfect cake takes instructions.
2. Building a house takes blueprints..
3. Road trip to a destination takes directions.
4. Releasing your music to the world takes instructions.
EVERYTHING HAS ORDER, WITHOUT IT WE ARE LOST GIVE YOUR MUSIC CAREER THE EDGE YOU BEEN LOOKING FOR!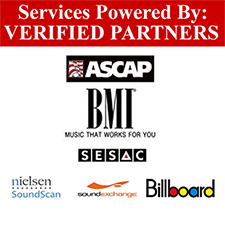 Interested? What are you waiting for!
Join Today - Get Started Today - Be Seen Get Heard.




In Radio broadcasting, a spin is a single play of a song. Light rotation is typically aired 5–15 times per week, while medium rotation is aired 10-25 times per week and heavy rotation aired at 25 or more spins each week.

Learn How To Maximize Nielsen SoundScan information system that tracks sales of music and music video products throughout the United States and Canada. Sales data is collected weekly from over 14,000 retail, mass merchant and non-traditional (on-line stores, venues, etc.) outlets.

Learn the best ways to market and promote your music to the masses! TV ads starting at $8 dollars Radio ads starting at $20 and how to drive traffic back to your own website!